Mount Lebanon 2 Metn District
Number of Registered Voters in Lebanon 2021: 169,950
Number of Registered Voters in Diaspora 2021: 13,612
Voter Turnout 2018: 51.38%
TOTAL: 8 seats | Maronite (4 seats) | Catholics (1 seat) | Orthodox (2 seats) | Armenian Orthodox (1 seat)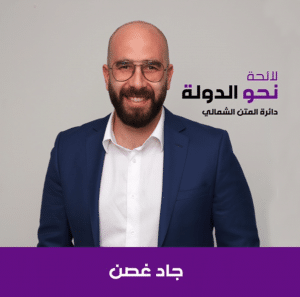 Political Affiliation: MMFD – مواطنون ومواطنات في دولة
Seat: Maronite – Metn
Jad Ghosn was born in Jounieh in 1986. He is a journalist, TV host, news reporter, and documentary producer. He was a news reporter for OTV and Al Jadeed and is now independently hosting the "Reflections with Jad Ghosn" podcast on Youtube. Ghosn received a Master's degree in Political Studies from the American University of Beirut and a Bachelor's degree in Political Science from Notre Dame University.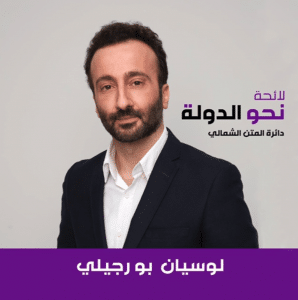 Lucien Bourjeily –
لوسيان بو رجيلي
Political Affiliation: المتن للنّاس 
Seat: Greek Catholic – Metn
Lucien Bourjeily is a writer, director, and social activist. He led the first improvisational theater shows in the Middle East. Much of his work responds to political circumstances and peacefully challenges social and cultural barriers to promote positive change. Bourjeily is a Fulbright scholar and earned a Master in Film and Media Arts from Loyola Marymount University in Los Angeles. He has won many awards related to film and theater, including the 2017 Dubai International Film Festival Jury Prize. In 2012, CNN featured Bourjeily as one of the cultural leaders in Lebanon's contemporary art scene that is impacting Lebanon and the world.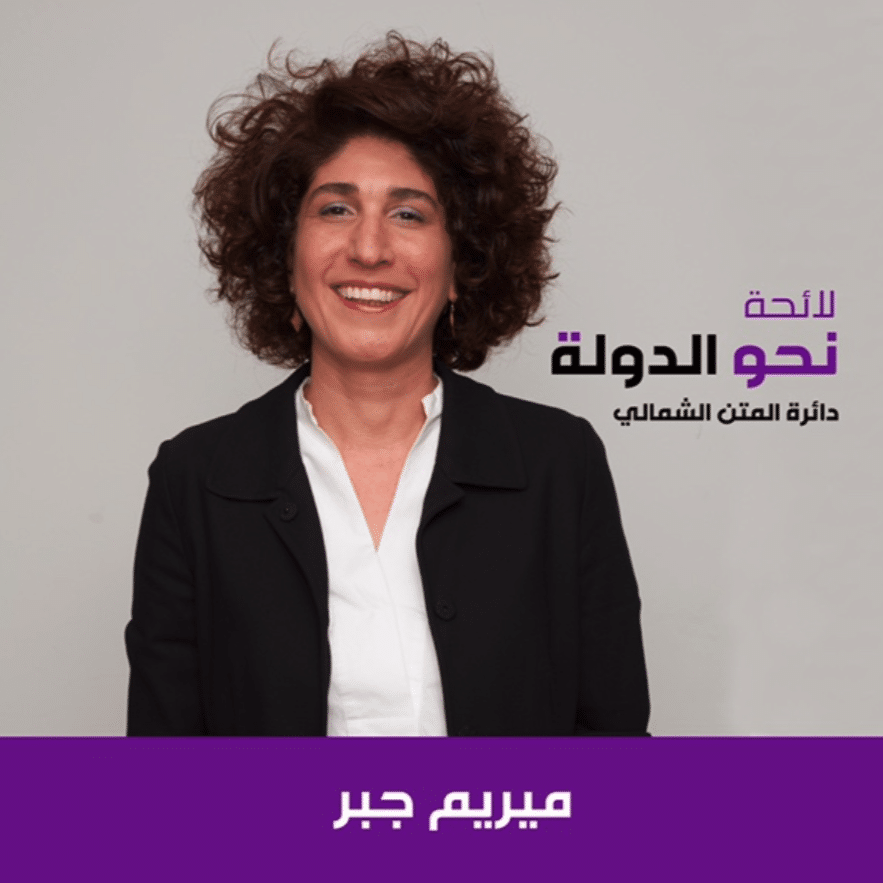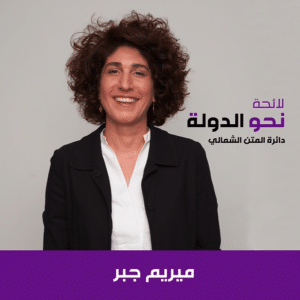 Myriam Jabre was born in Beit Chabeb. She is a lawyer who founded the Myriam Jabre Cabinet Law Office. She received a Master of Advanced Study in Comparative Law from La Sagesse University and a Bachelor of Laws (LLB) from Saint Joseph University. Jabre believes in a just and civil state for all Lebanese.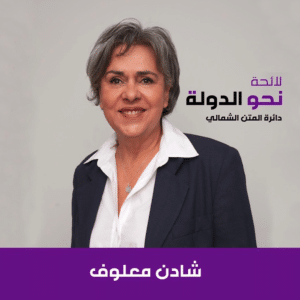 Chaden Maalouf –
شادن معلوف
Political Affiliation: MMFD – مواطنون ومواطنات في دولة
Seat: Greek Orthodox – Metn
"After the civil war, I became cynical and bitter about Lebanon's reality. But the spirit of responsibility returned and motivated me to rise and join a political group that represents my beliefs. I am running in these elections so that these tragedies will not happen again."
"I am a candidate to stop immigration. I want to spare the youth from wasting their lives to support their families."
"I am a candidate for all of Lebanon, a candidate who is similar to all male and female citizens, and a candidate who will break the artificial barriers that were planted in people's minds. I want a real state, a civil state that is capable and just."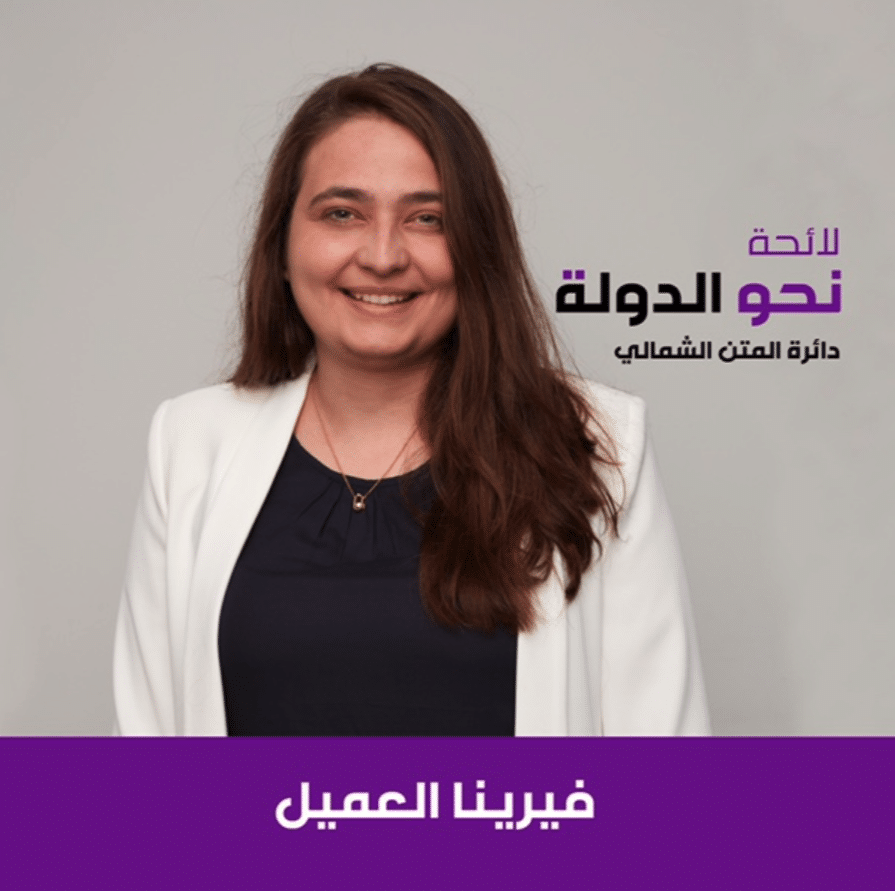 Verena El Amil –
فيرينا العميل
Political Affiliation: جيل التغيير 
Seat: Maronite – Metn
Verena El Amil is a lawyer and legal consultant for public policy. She received a Master's in Business Law from Saint Joseph University and a Master's in Comparative Law from Sorbonne University in Paris. El Amil is one of the founders of the "Talib" movement and the former President of the Secular Club at Saint Joseph University. She is a founding member of the Mada Youth Network, which focuses on political action and communication.