Bekaa 3 Baalbek-Hermel District
Number of Registered Voters in Lebanon 2021: 333,439
Number of Registered Voters in Diaspora 2021: 7,854
Voter Turnout 2018: 60.28%
TOTAL: 10 seats | Maronite (1 seat) | Shia (6 seats) | Sunni (2 seats) |  Catholics (1 seat)
"The Change Coalition" advocates for: 
Inclusivity 

Social justice

Non-sectarianism 

A comprehensive and responsible healthcare system

A fair electoral law that abides by the Lebanese constitution

Restoring responsible authorities 

The Civil Service Council overseeing the public sector

An independent judiciary 

Justice and the rule of law

Strengthening and Supporting the Lebanese Armed Force

Strengthening the economy

Investing in natural resources sustainably 

Women's rights

Citizenship

A civil state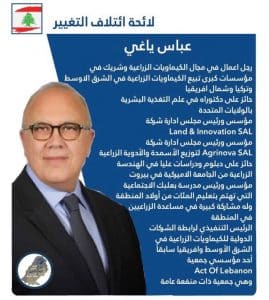 Seat: Shia – Baalbek-Hermel
Abbas Yaghi is an agrochemical businessman who is the Founder and the Chair of the Board at Land & Innovation SAL, which distributes fertilizers and agricultural medicine. He is the CEO of an international trade association of agrochemical companies in the Middle East and is a partner at agrochemical institutions in the MENA region and Turkey. Yaghi earned a Ph.D. in Human Nutrition from the United States and a postgraduate degree in Agricultural Engineering from the American University of Beirut. Yaghi is the Founder and President of Baalbek Social School, which aims to educate hundreds of children in the region. He is a founding member of Act of Lebanon, a non-governmental humanitarian organization. Yaghi helps support farmers in Baalbek and is running under the slogan "security, justice, development."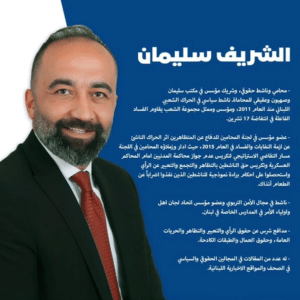 El Sherif Sleiman –
الشريف سليمان
Seat: Shia – Baalbek-Hermel
El Sherif Sleiman is an experienced and innovative lawyer who manages national and international cases and conducts related research. He is the co-founder of Sleiman, Zion, and Akiki Firm and a founding member of a "Lawyers' Committee to Defend Protesters" following the 2015 waste crisis protests. Sleiman received a Bachelor's degree in law from the Beirut Arab University and has been an activist since the 2011 Lebanese Protests. He represents the "People Resist Corruption Group", which he developed during the October 17 revolution. Sleiman is the founder of the "Union of Parents' and Guardians Committee in Private Schools in Lebanon." He is a fierce defender of freedom of speech and the rights of employees and the working class. Sleiman has published many articles related to law and politics in Lebanese newspapers and news sites. He serves the people and aims to achieve their well-being.
"Redefining political action is a moral responsibility and a national duty."
Ali Abi Raad –
علي ابي رعد
Seat: Shia – Baalbek-Hermel
"I chose to run after the economic collapse. It is impermissible for us to remain idle while we watch our country die, our specialists and doctors emigrate, and the collapse of the educational, health, and social systems."
Political Affiliation:Tahalof Watani
Seat: Sunni – Baalbek-Hermel
Political Cluster: نداء ١٣ نيسان
"I was born and raised in the hills of Baalbek. I feel with the farmers, working-class, gardeners, teachers, and students. I see you, feel you, hear you, and understand your pain. That is why I'm running. I'm running to establish change and the rule of law."
Mohammad Al Hojeiry –
محمد الحجري
Seat: Sunni – Baalbek-Hermel
"The martyrs of the revolution fell so that Lebanon could live its identity and develop. We share with all the revolutionaries a cry of truth in the face of an unjust regime. We, and all the independent opposition forces, seek to change the authority and system of corruption, injustice, and quotas and replace it with a free, independent, and just state. We are a civil resistance against an unjust and immoral enemy who stole this country and did not preserve its land and sea borders."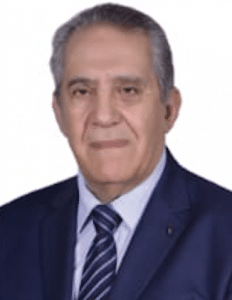 Seat: Shia – Baalbek-Hermel
Osama Chamas is a doctor and representative of the "National News Agency" in Baalbek. His candidacy represents doctors, pharmacists, and healthcare workers.
"We demonstrated and struggled to establish the Baalbek Governmental Hospital, a decent secondary school with all diplomas, and the decentralization of the school exams in the capital, and through the loss of people's livelihood."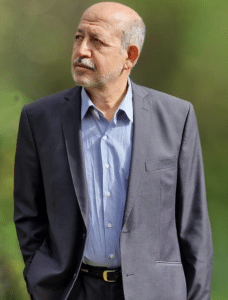 Sami Toufaily –
سامي الطفيلي
Seat: Shia – Baalbek-Hermel
Sami Toufaily is a dentist in Baalbek. 
"We must come out of our silence, hesitation, and frustration caused by the corrupt authority and head to the voting polls to bring about change. We all caused this crisis, and now is the time to take accountability and choose the alternative. Either we accept further regression with the system of corruption, or we elect someone who seeks to save the country, build a state of law, institutions, citizenship, social welfare, a just judiciary, and accountability."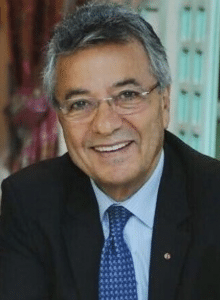 Talal Makedssi –
طلال المقدسي
Seat: Greek Catholic – Baalbek-Hermel
Talal Makedssi was born in Baalbek in 1947. He is the founder, president, and chair of the THG Group, a holding company specializing in communication and information, in the Arab World. He is a Partner and the General Director of the "National News Agency" in Lebanon. Makedssi is an active member of the International Advertising Association (IAA) in New York and a founding member of the UAE Lebanese Business Community. He was awarded "Man of the Year (2007)" in Lebanon for his work in marketing, public relations, and advertising. Makedssi is a humanitarian and launched several social development projects across towns in Lebanon, including the Makdessi Foundation.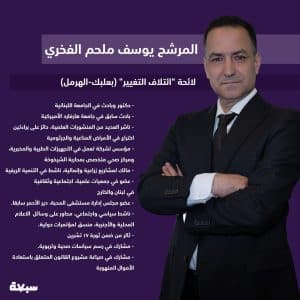 Youssef El Fakhri –
يوسف الفخري
Political Affiliation: Sabaa – سبعة 
Seat: Maronite – Baalbek-Hermel
Youssef El Fakhri is a professor, a specialist in epidemiology and infectious diseases, and a former researcher at Harvard University. He earned a Ph.D. in Immunology and Infectious Diseases and postgraduate degrees in Neuroscience, Public Health, and Biomedical Engineering. El Fakhri has published many research papers and has two medical patents. He is a researcher at the Lebanese University and the founder of a medical and laboratory equipment company and a health center specializing in anti-aging. El Fakhri is a political, social, and rural development activist. He is on the Board of Directors of Al Mahabah Hospital and is a member of many scientific, social, and cultural societies in Lebanon and abroad. El Fakhri is a coordinator of international conferences and media stations. He is a revolutionary in the October 17 revolution and helped create the draft law for the restoration of looted money. 
"We can work together on a comprehensive and sustainable development program that incorporates rural development, social services, healthcare, jobs for our youth, education for our children, and sound infrastructure in the region. We must serve the public interest and solidify the principles we believe."
"We are waging a confrontation during the parliamentary elections in all electoral districts, bearing a single and clear governance project, an alternative to a coalition of sects and money leaders, that simulates the people's concerns and their actual reality."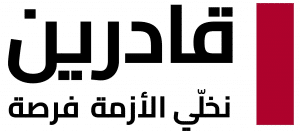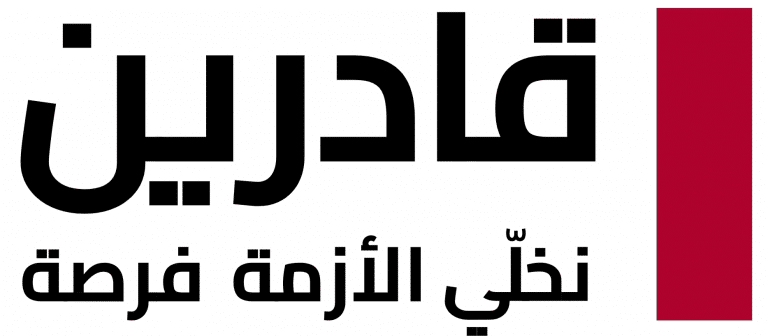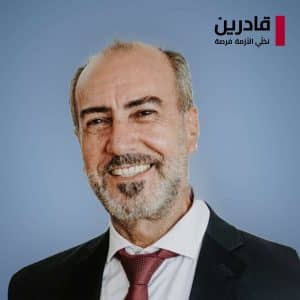 Political Affiliation: MMFD – مواطنون ومواطنات في دولة
Seat: Sunni – Shia – Baalbek-Hermel
Daher Amhaz is an appeal and discrimination attorney who studied law at the Lebanese University.
"In the late eighties, before the so-called auspicious Taif Agreement, we were full of joy. We graduated from university, started families, and worked to achieve our dreams. We did not know what was happening politically under the table. We heard false promises about the war ending and the start of a new era and beautiful life. We were a family based on virtues, but where is that today? Our children are in other countries, and we rarely see them while we sit here missing them and cursing these corrupt sectarian authorities who emerged from the mafias and the streets of the hateful civil war."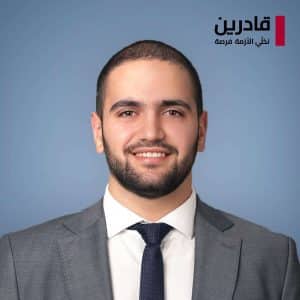 Michel Mhanna –
ميشال مهنا
Political Affiliation: MMFD – مواطنون ومواطنات في دولة
Seat: Sunni – Greek Catholic – Baalbek-Hermel
"For a long time, parliamentary elections have been nothing but a tool that sectarian leaders use to renew their legitimacy."
"In Lebanon, the role of the authorities is distorted. Candidacy has become a regional show, empty promises of development services and asphalt roads."
"I decided to run for the parliamentary elections to confront the regime which sees young people as nothing but an export commodity. Changing faces is not the solution. The goal is to implement governance in a state that is just and capable of protecting the rights of all residents."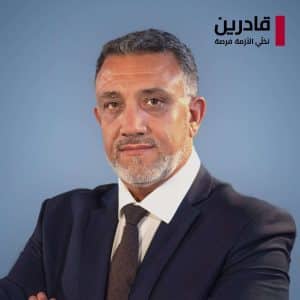 Mohammad Al Jibbawi –
محمد الجباوي
Political Affiliation: MMFD – مواطنون ومواطنات في دولة
Seat: Sunni – Shia – Baalbek-Hermel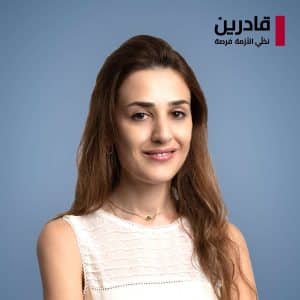 Sarah Zeaiter –
ساره زعيتر
Political Affiliation: MMFD – مواطنون ومواطنات في دولة
Seat: Sunni – Shia – Baalbek-Hermel
"Joining the MMFD in 2019 was my first time transcending the role of the displaced "bystander." I confronted an inevitable fate, and joined a clear political project that addresses the sectarian leaders and establishes a civil state that protects societal needs and supports the youth and women instead of displacing them. This state is not a luxury, but an urgent need."